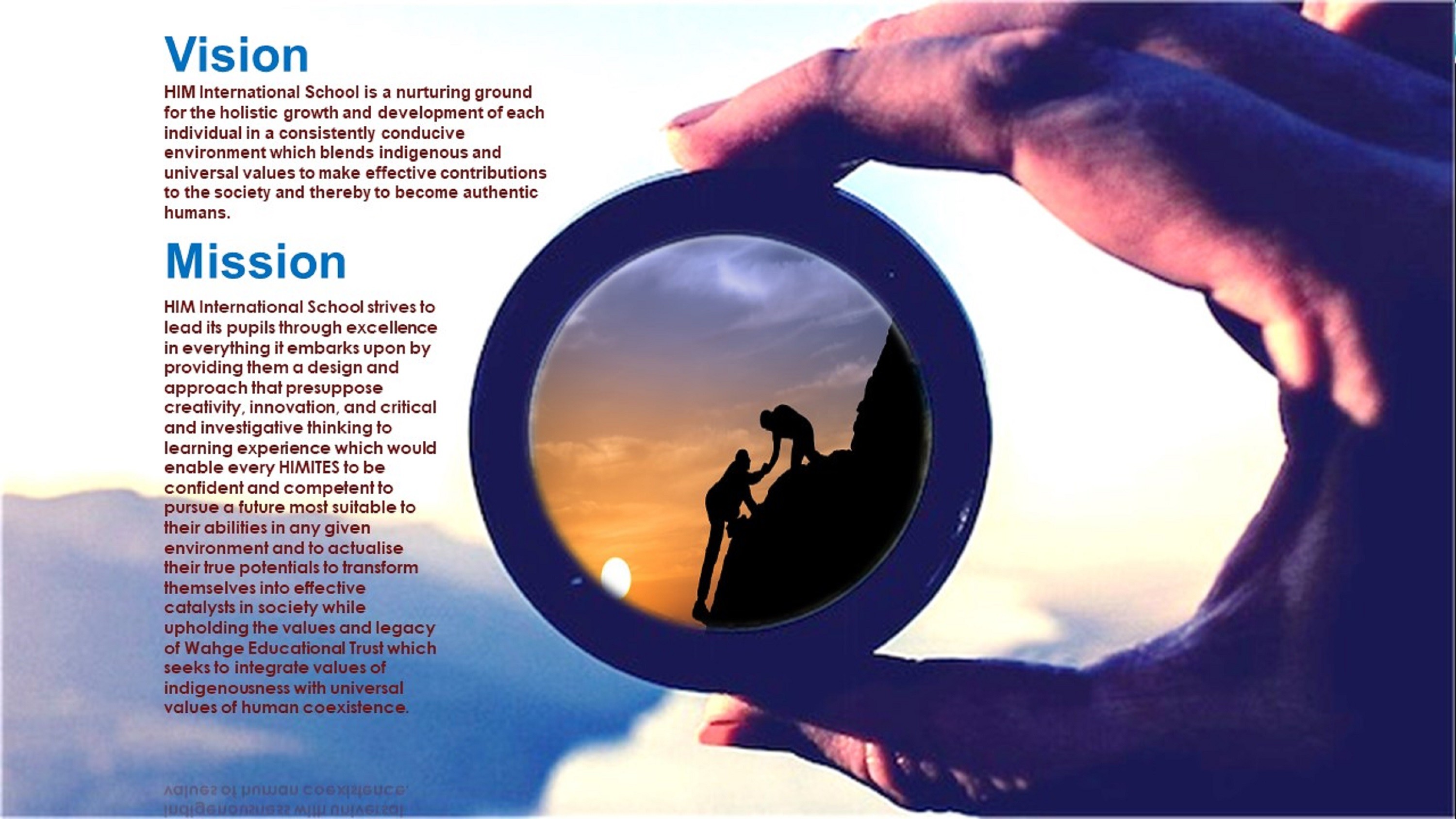 Value Inculcation Programme (VIP)
The school gives paramount importance to value education which seeks to blend tradition with the present-day social and cultural paradigms. It celebrates nine core values – humility, respect, integrity, empathy, confidence, teamwork, perseverance, accountability, and innovation over an academic year with a variety of programmes and activities.
Holistic Growth and Development
The school is a co-educational boarding cum day school with excellent facilities like accommodation, games, and support-study-programmes. The living perspective of every child at HIMIS is carefully planned and organized with the view to facilitating holistic growth and development of the pupils. The learning trajectory of pupils is transformative where all the domains of the learning – cognitive, psychomotor and affective, are interconnected.