WELCOME TO THE ABODE OF LEARNING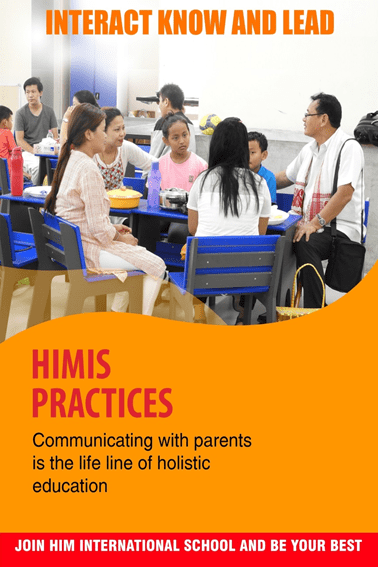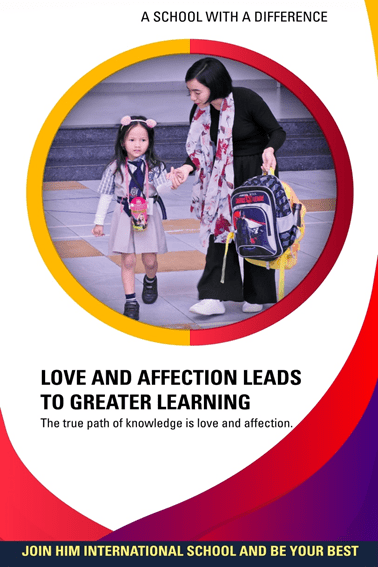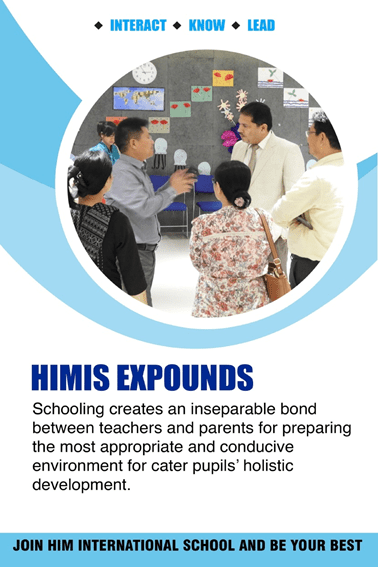 WHO WE ARE
THE LEGACY
Established and managed by Wahge Educational Trust, HIM International school peruses the motto of "excellence in education and Character"   and seeks to incorporate the legacy of Wahge Educational Trust; a legacy that assimilates indigenous values with that of international values and standards. HIM International School, thus, is a school with a difference. HIM School is committed to creating a safe and supportive environment that involves each student in a wide range of learning experiences. These are designed to provide a balance of academic, athletic, artistic and social opportunities, thereby encouraging students to lift their aspirations to the highest level of their capabilities and interests. Him School fosters self-esteem and respect for others creating a stimulating and caring atmosphere alongside an appreciation of the world in which we live and our cultural heritage. It is this comprehensive education that will serve to empower the girls to take their place in the world of the future as compassionate, culturally enriched life-long learners and responsible adults. At HIM we nurture a joyful educational environment where your child feels safe and encouraged. We believe education is for life, and that when educated they can change the world.
FACILITIES
It is a co-educational residential cum day school.   Situated in 23 acres of lush green pastures of Itanagar in Arunachal Pradesh, we are proud to say that we provide the best of state of art educational facilities in infrastructure, teaching and learning and sports and games. It is equipped with fully air-conditioned smartboard classrooms, separate labs for chemistry, biology, physics, maths, Social Science, Language, Rich Library and Reading, Air-conditioned hostel for girls and boys; well-developed sports arena and sports complex, a warden for every 20 children; 24×7 nursing and medical facilities; A teacher for every 14 children in the class all which makes HIMIS an abode suitable for learning by doing. For those who seek the best of international facilities in the North East, HIM is the place to bring their children to.  
SAFETY AND SECURITY
With motherly caring teachers, HIMIS guarantees absolute safety and security for the students at all times. They are never left unmonitored anywhere. 24×7 CCTV monitoring of the campus leaves no vulnerable areas of safety and security.
ACADEMICS
At HIM, children learn through play – and learning here is a pleasurable activity. 'Enjoy learning' is the slogan in HIMIS. Teachers help students learn through interactive teaching methodologies and techniques to maximise student participation. We assure our stakeholders 100 % guaranteed result with activity oriented teaching and student oriented learning programmes.
LEADERSHIP
HIMIS envisions holistic development of each and every child. Hence, while it places paramount importance on academics, it equally emphasises on the all-round development of its students. Gavel Club, Leadership Training Course are ongoing programmes designed for leadership and communication training. HIM visualises every student as a leader, as a successful professional and a social catalyst. Therefore, Leadership and personality development finds a special place in our curriculum. When it comes to education and all-round development of students, there is nothing better than HIM International School. Excellence in education and Character – is our motto.  And your child in our hands is your investment for your child's future.
CO-CURRICULAR PROGRAMMES
A distinguishing mark of HIMIS is its special emphasis on extra and co-curricular programmes. Talent Scan Competitions of all art, literary and cultural items, Spelling Bee Competitions, Quiz Competitions, are only few of its programmes and activities designed for the all-round development of its pupils.
SPORTS
A characteristic features of HIMIS is it's emphasise on sports. With specialised coaches for all sports including Football, Basketball, Volleyball, Cricket, Badminton, Table Tennis, Lawn Tennis, etc a child at HIMIS is enabled to peruse sports as a profession if she or he wants to.  It has a well-developed sports ground for athletic practice and competitions and a multipurpose Sports Complex with Gym, All Weather Swimming Pool, Badminton courts, polo etc.
EDUCATIONAL TOUR PROGRAMMES
Every year the School conducts educational tours to abroad and within India to provide the students with schemes to learn from the realia outside the fours wall of the school through facilitating them with opportunities to visit places with in Indian and outside India.
EXCHANGE PROGRAMME
The School is also planning to provide its student with extensive opportunities for widening their horizon of learning through helping them with ready to hand international educational exchange programmes.